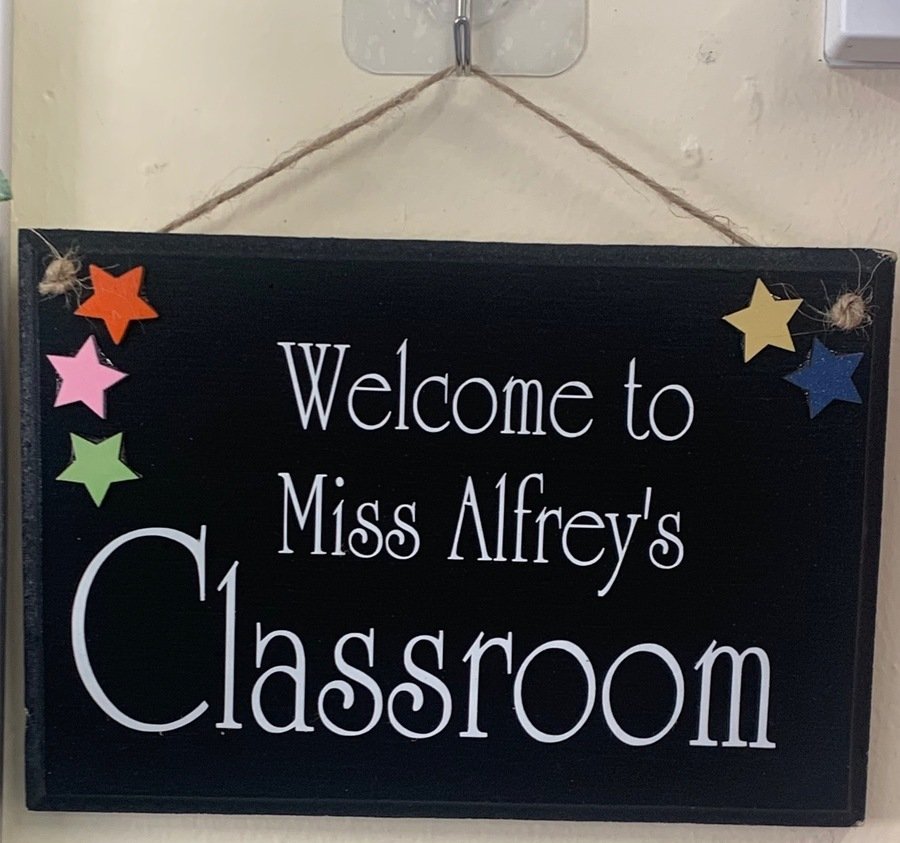 We have had so much Christmas fun!
Week beginning 22nd November 2021
Literacy
This week, we had a special delivery to nursery. It was a present. I wonder who sent it to us? The children took turns to have a feel of the present and discuss what they thought it was. Then we began to unwrap the present and we realised there was more than one layer of wrapping paper. And in between each layer was a clue. These included a balloon, banner and an invitation. We discussed each clue and had a think about what they might be used for and who has sent them to us. Then, we unwrapped the last layer and it was a book called 'Happy Birthday Maisy!' We were super excited to read out new topic book!
Throughout the week, we listened carefully to the story and answered questions about different parts of the story. We made birthday cards for Maisy and made marks inside the cards to represent our names. We then learned that Maisy had a 'feast' for her birthday. We discussed what this meant and talked about the different foods we like and dislike and created a plate of our favourite food.
We also talked lots of our feelings and emotions this week and used our Zones of Regulation display to express and discuss how we are feeling.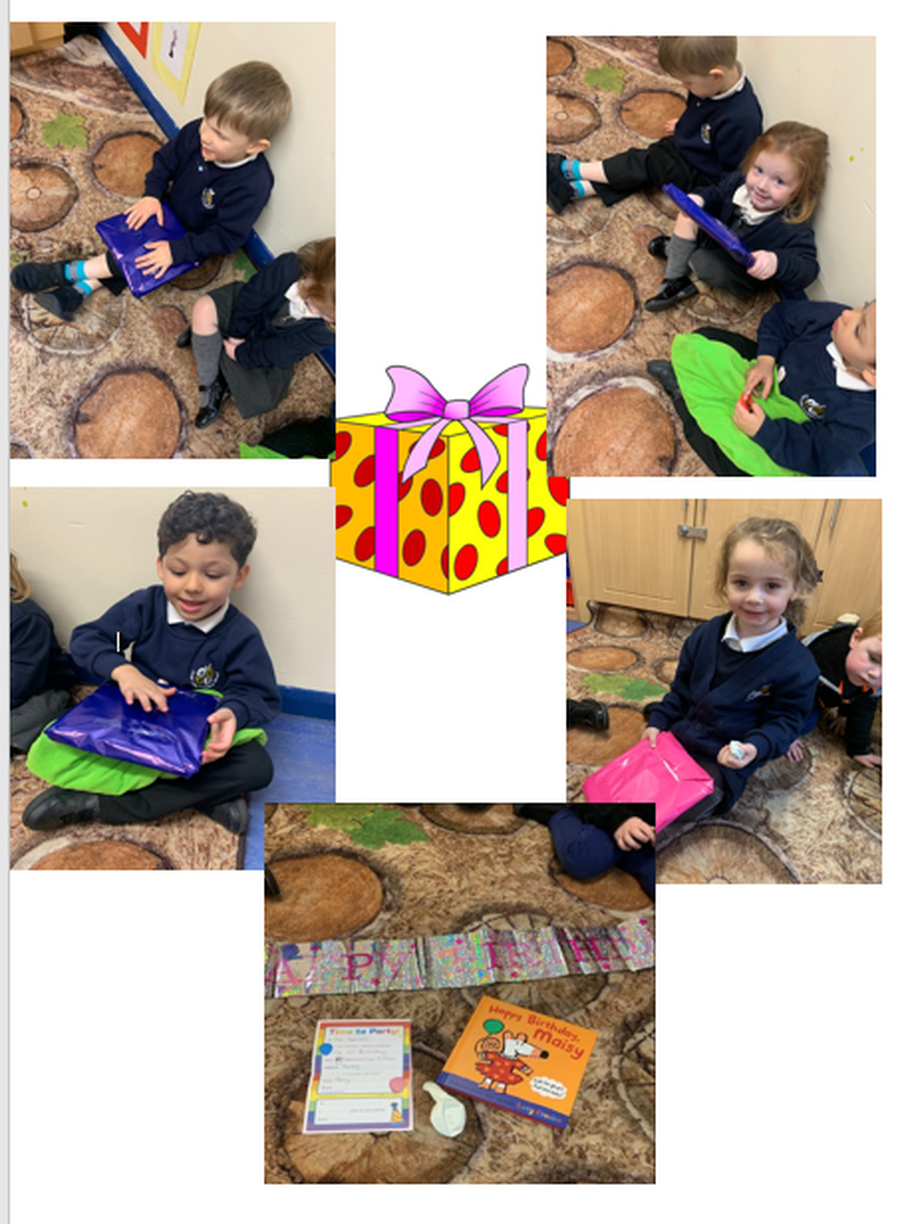 Phonics
In our phonics sessions, we have been working hard to hear the initial sound in words. We played lots of games such as 'I spy' and 'buried treasure'. We also had some pictures delivered from space and we had to say the word and identify if it started with a bouncy 'p' and belonged on the purple planet or a stretchy 'rrrr' and belonged on the red planet.
Maths
In maths this week, we have been focussing on 'match, sort and compare'. We sorted different items by size, colour and shape and we compared the amount of conkers in baskets using vocabulary such as 'more, less, fewer, most'.
Week beginning 1st November 2021
A big welcome back to everybody, we hope you had a lovely half term break. This half term, our topic is 'celebrations'. We will be learning all about lots of different traditions and how they are celebrated around the world.
This week, we began by having a discussion about what a 'celebration' means. We talked about how there are lots of different important days/events and traditions around the world and how it is special for people to celebrate these. We shared lots of ideas and came up with many important days and events to celebrate such as:
Birthdays
Christmas
Eid
Weddings
Easter.
Diwali
As bonfire night approached, we read a story about a boy called Anthony who celebrated bonfire night with his family by going to a bonfire at the local park. We discussed what Anthony would need to wear as it was cold outside and learnt all about how to stay safe at bonfire night. We watched some videos of fireworks and talked about the different patterns and colours we saw. We decided we wanted to create our pictures of fireworks so we used a range of resources to mark-make indoor and outdoor.
Later in the week, we learnt about Diwali. We know that Diwali is commonly known as 'The Festival of Lights'. We watched a video about a family in India who celebrated Diwali and discussed all the different traditions that take place on Diwali. It was great to hear about all the different things they did to celebrate which included making Rangoli patterns and making Diya lamps.
In maths, we have been focusing on 'shape and spatial awareness'. We moved our bodies around a space avoiding obstacles and completing puzzles.
In phonics, we are learning to hear the initial sound in words. We played 'I spy' and listened really carefully to hear the sound and match it to a small amount of objects in the middle of the circle.
Week beginning 16th September 2021
We have had the most fantastic week in nursery meeting all our new friends and exploring our new classroom. We cannot wait to have so much fun and learn lots of new things this year.
Our topic this half term is, ' Me and My Bear'. We will spend lots of time getting to know each other and learning the rules and routines of nursery.
What a fantastic first half term we have had in school! We have been super busy each and every day. We have spent lots of time making friends and learning the rules and routines of the classroom. We even taught Goldilocks our classroom rules! Our topic books were: 'Goldilocks and the 3 bears' and 'We're going on a bear hunt'. We listened really carefully to the stories and are now experts at retelling them. In maths, we have been learning lots of pre-counting skills such as sorting, matching and singing number songs. In phonics, we have been trying our hardest to tune into sounds and working really hard on our listening skills through environmental and instrumental sounds.
We had so much fun on our Teddy Bears' picnic and had a ball on our spooky day! We cannot wait for our next topic 'Celebrations' where we will be learning about traditions and celebrations all around the world.