Week Beginning 29.03.21
We have a fantastic last week of Spring term! We have been thinking about Easter – learning all about the Easter story and writing labels and sentences about Easter objects. We have been practicing our addition sentences in choosing time in the Maths area and learning about estimating! We are very good at making clever guesses now! This week we have also been painting daffodils in the creative area and playing phonics games with our friends.
On Wednesday we took part in an Easter carousel and completed some lovely activities; decorating biscuits, making Easter decorations and making Easter hats. We also had our Easter Egg competition! Well done to everyone who took part – we were blown away by how creative you all are!
We have been introduced to our next topic – MINIBEASTS! You will find your half term homework based on our new topic. Please check the homework page.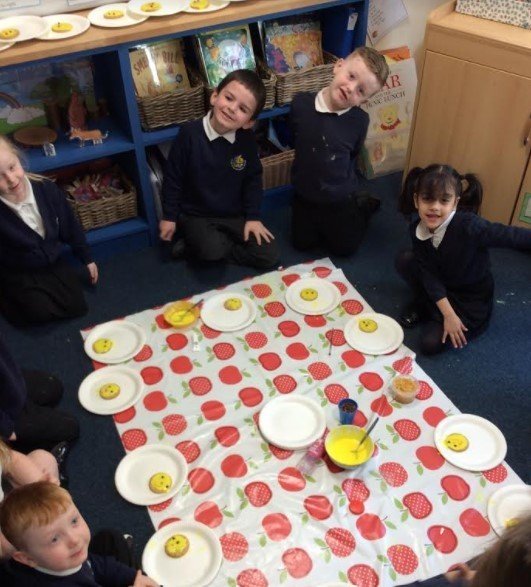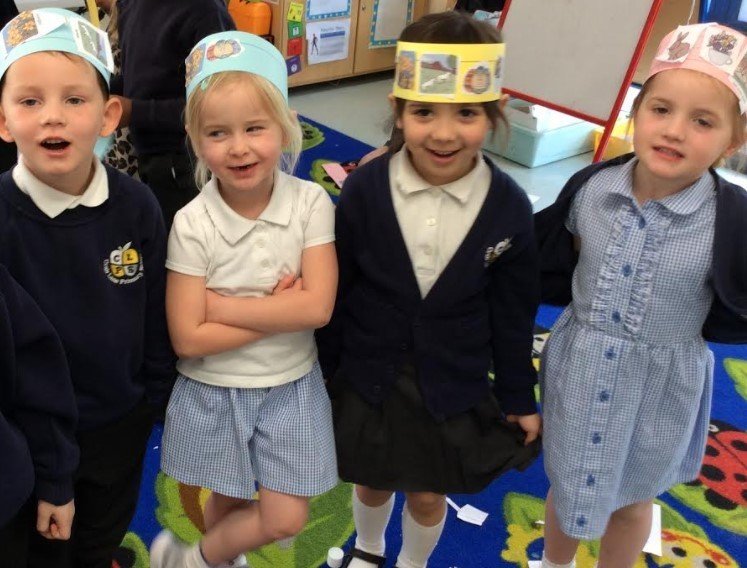 We would love you to watch our Easter Bonnet Parade! We had so much fun singing our Easter songs and showing off our Easter bonnets. Here is the video:
Week Beginning 22.03.21
We have had another wonderful week in Reception! We have done lots of writing in our special space themed writing den, labelling different characters and designing our own underpants. In Literacy we have been learning all about non-fiction books and writing fact cards about all things space, including Earth and the sun. In Maths we have been practicing our addition skills, doubling and also halving.
On Thursday the Easter bunny had hidden Easter eggs around the forest for us to hunt and we had so much fun finding them! Today we have also taken part in our Easter bonnet parade – we have been practicing the songs during the week and we would love you to watch the video which will be on the website soon!
We are super excited for some more Easter fun next week, including a special Easter carousel on Wednesday!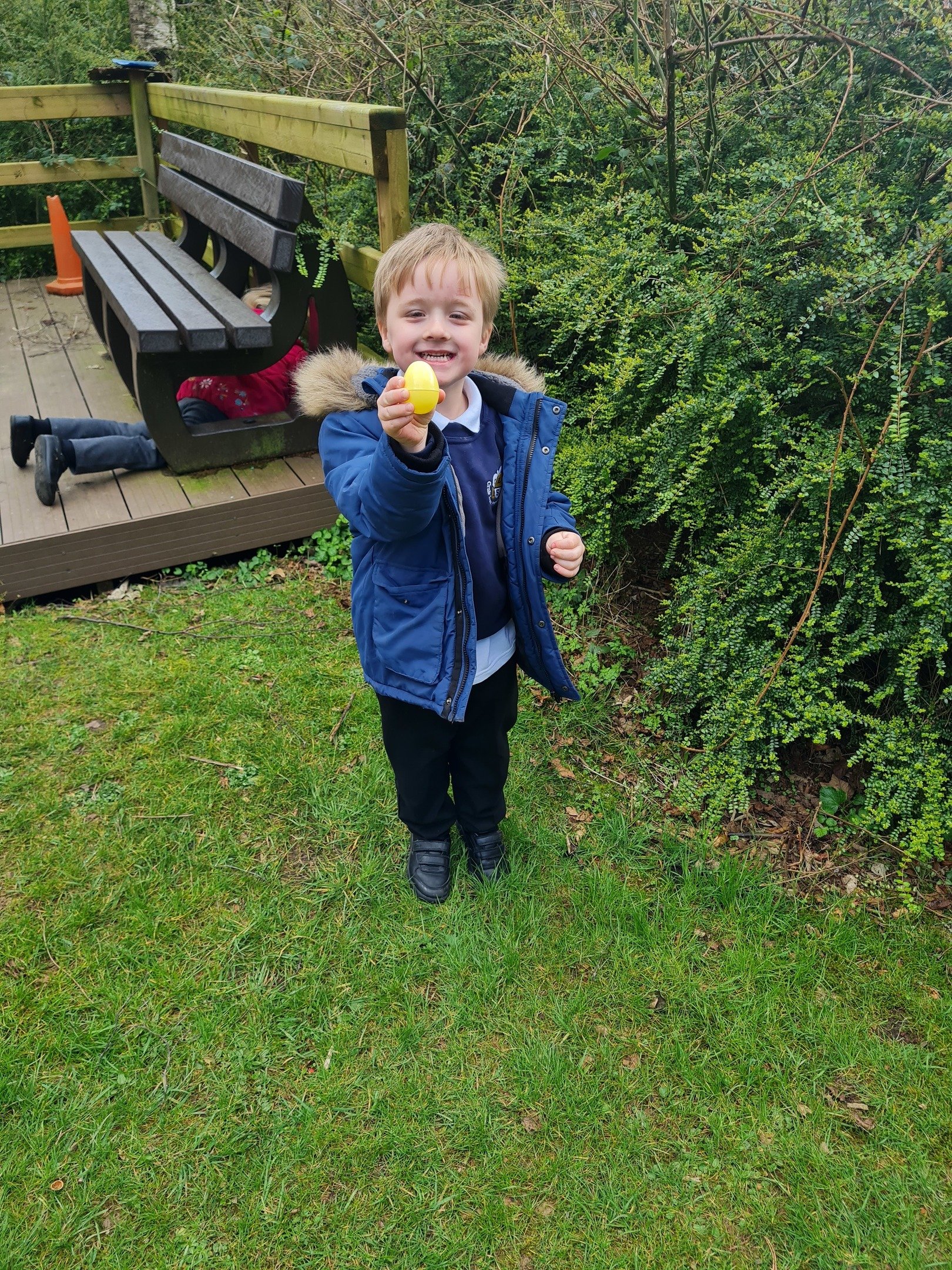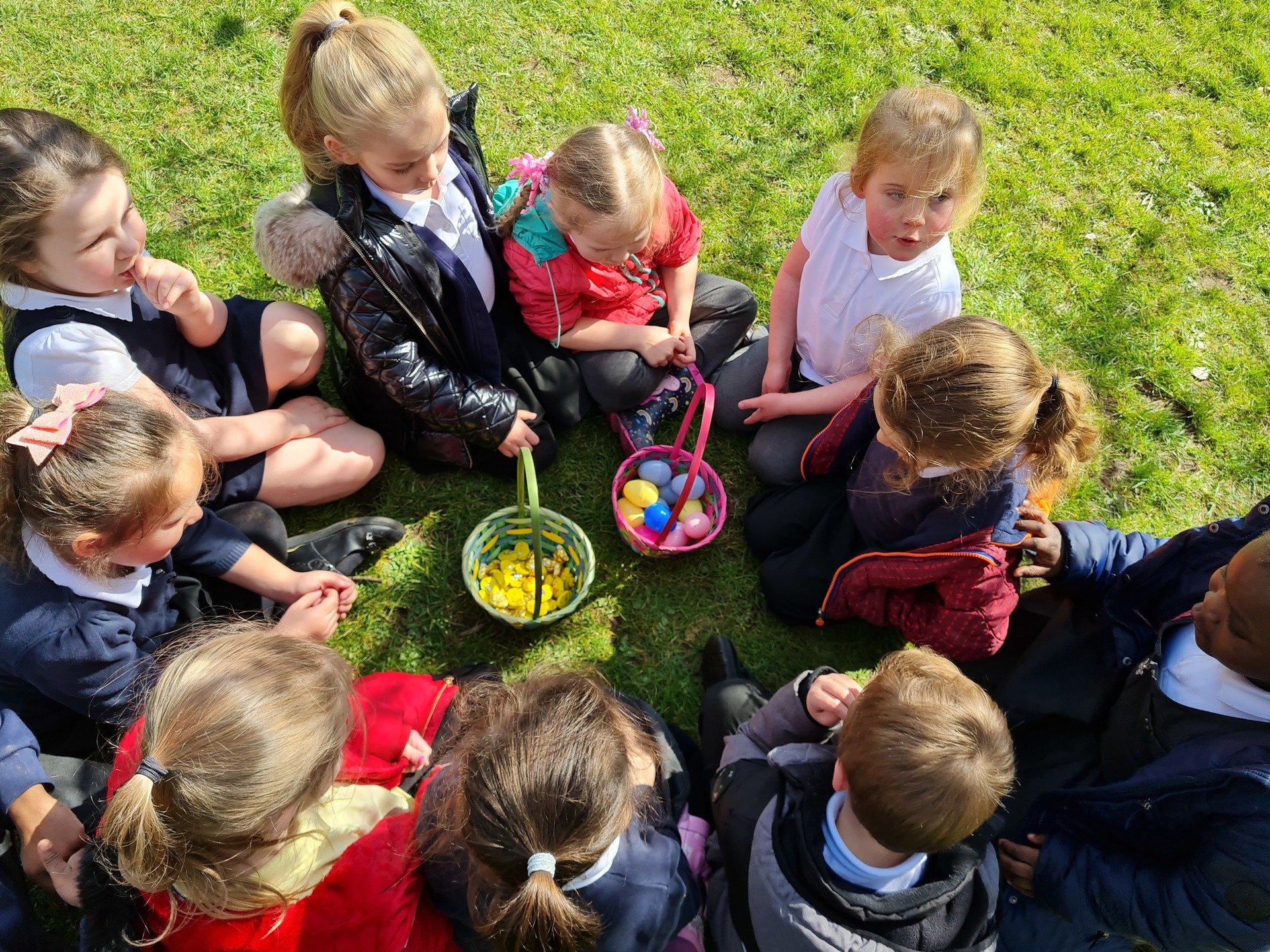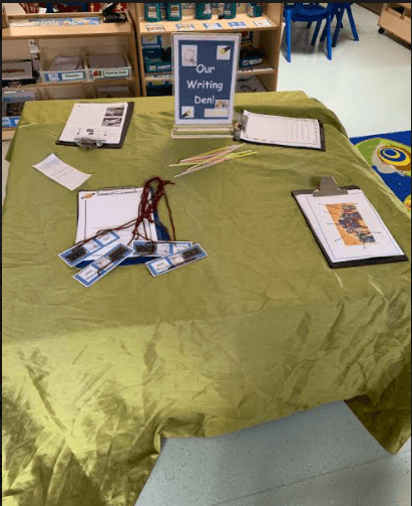 Week Beginning 15.03.21
We have had a fanastic week in Reception, starting off with a lovely Mother's Day afternoon on Monday. We listened to a story and learnt all about about Mother's Day, decorated biscuits and made special cards for our Mums! In Shared Read Write we have been innovating our topic book 'Aliens Love Underpants' and thinking about other characters that might love underpants too! During our choosing time we have been hunting for aliens outside, designing our own underpants and sorting out shapes in lots of different ways in the Maths area. We have also listened to our space story in Now Press Play and acted out the story out with our headphones on!
Next week we are excited to go on an Easter Egg hunt around the forest and continue learning about all things SPACE!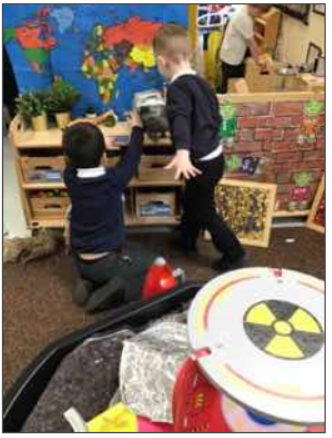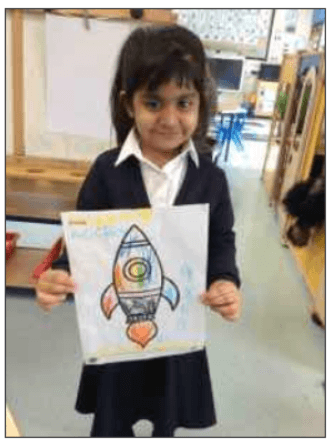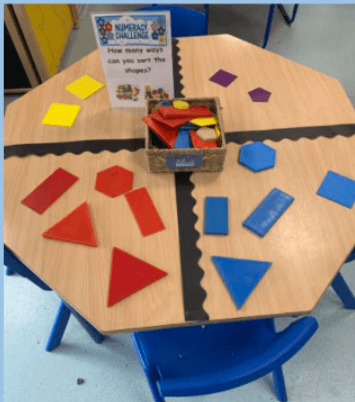 Week Beginning 08.03.21
We have had such an exciting first week back in Reception, learning all about our new topic this half term: SPACE! The children have been baking delicious moon rock cakes during Topic and in Shared Read Write we have been learning all about our new focus text 'Aliens love Underpants'! During choosing time we have had lots of fun building 2D shape rockets, playing in our space small world area and writing lists of things we would pack in our suitcase for a journey to the moon.
We are so excited for another super week of learning after a restful weekend, kicking off with a special Mother's Day celebration afternoon on Monday!