Graduation
Congratulations to the Class of 2021! We are so proud of you and we know you are ready for Year One! We will miss you but we will definitely be visiting you next year in your new classes.
Enjoy your graduation video.
Love from,
All the Grown Ups in Reception x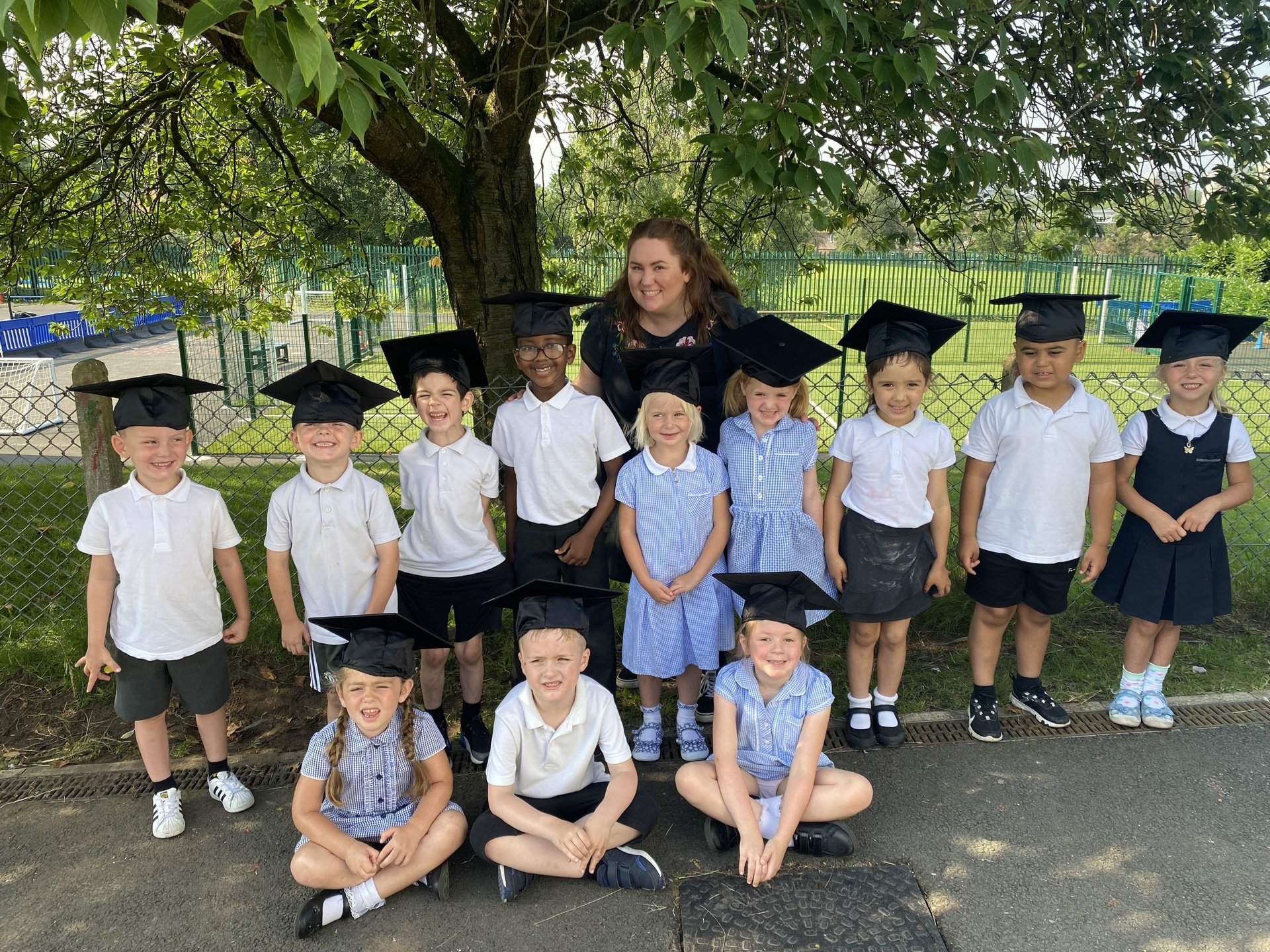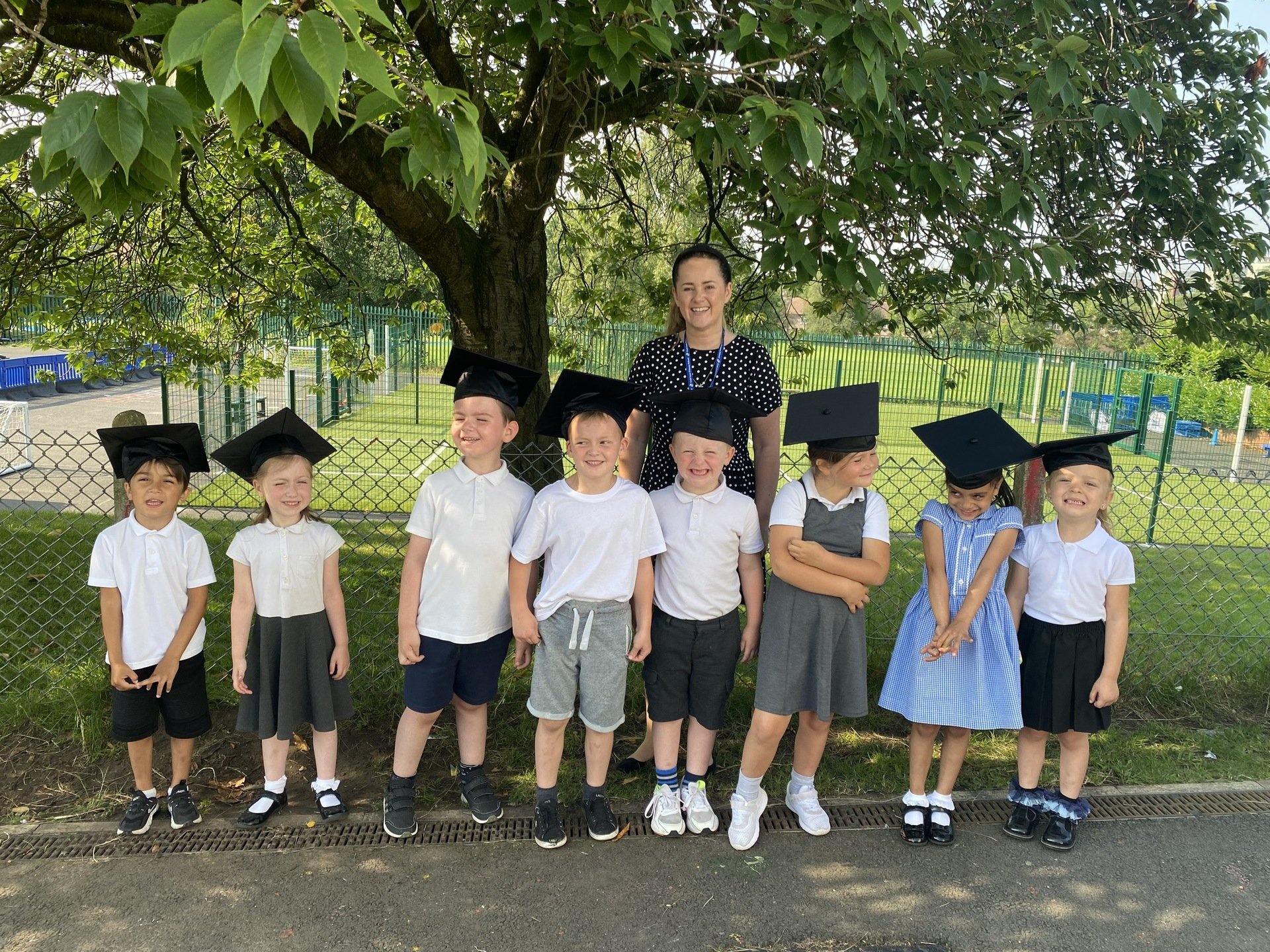 Enter text...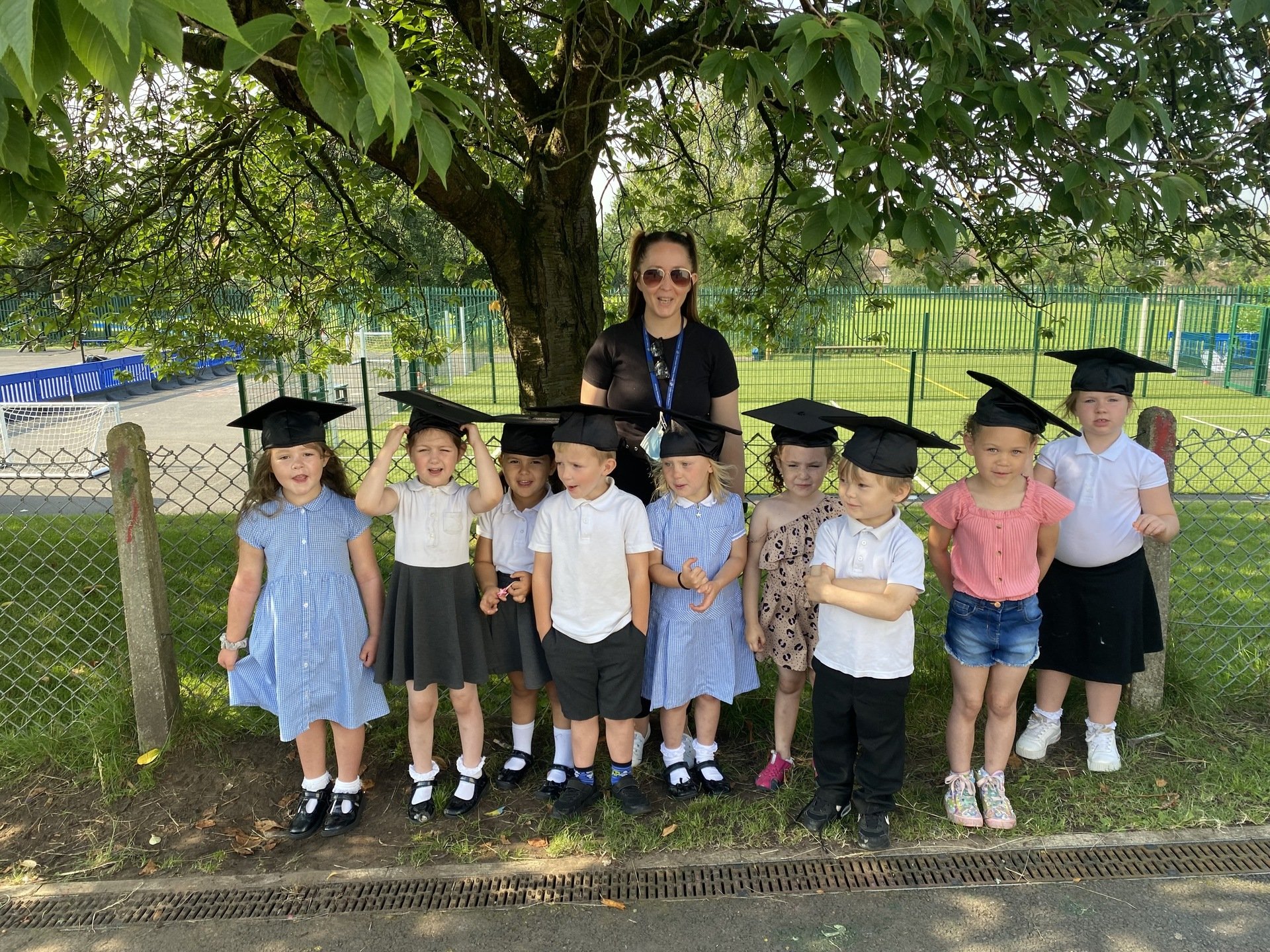 Week Beginning 26.04.21
We are so happy to back in the classroom after having a week of home learning! On Monday we started our week off with celebrating St George's Day. We had lots of fun learning all about St George; we even made shields and put out dragon's fires to save the princesses! We ended the day with our very own Dragon's Tea Party where we tried our home made scones.
We have been watching our pet caterpillars grow and grow – they are so big now! We have been learning all about the butterfly life cycle and we have been checking every day to see if our caterpillars are ready to spin their cocoons. This week we had an adventure in forest and had a scavenger hunt - some of us even found some mini beasts! It was very exciting.
In Literacy we have been re-telling out our topic book story – Christopher's Caterpillars! In Maths time we have been continuing to practice our doubling and addition – we are getting very good at this!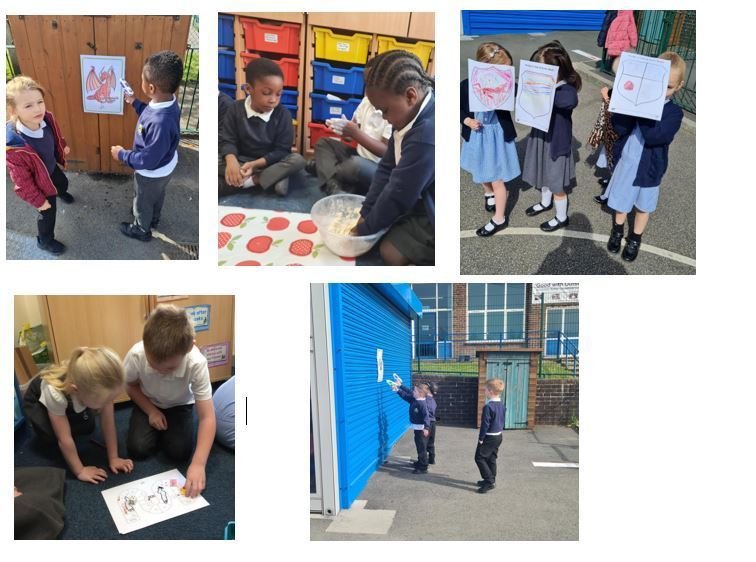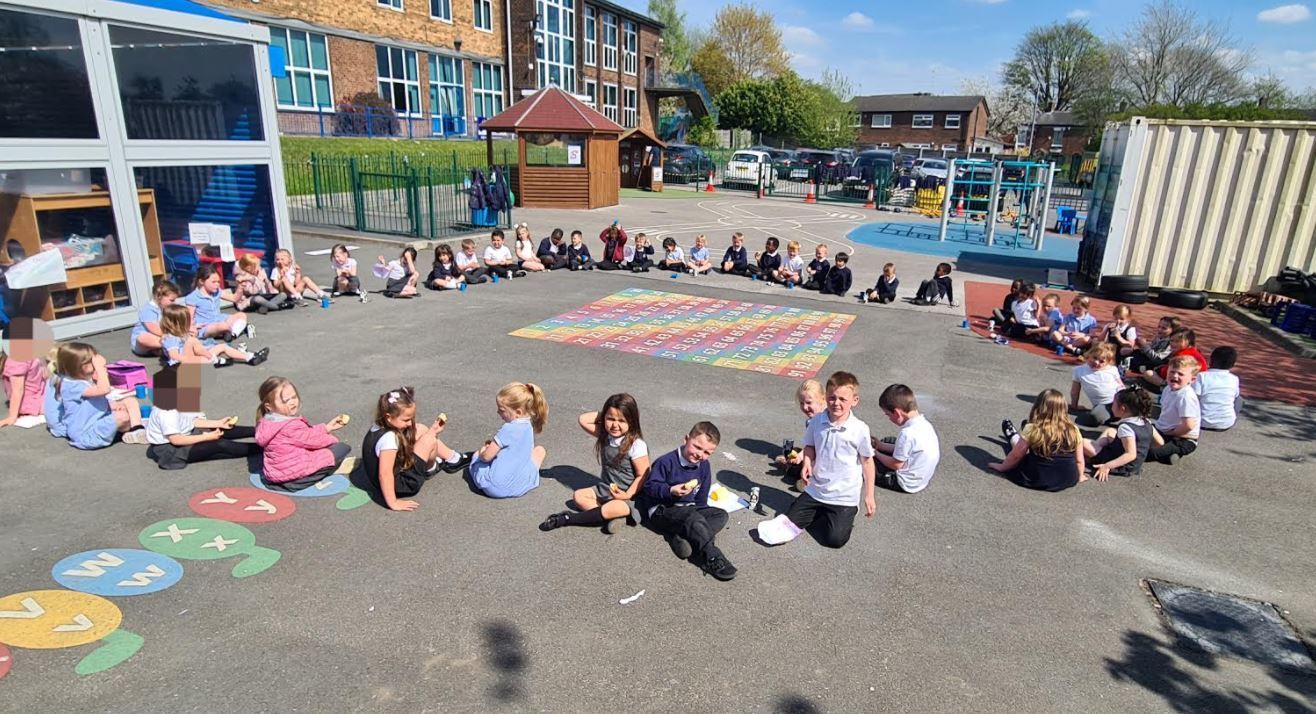 20.04.21
Hello boy and girls!
We were so disappointed that our Reception bubble had to close this morning. Thank you to parents, carers (and children!) for being so understanding when we announced the news as you were dropping children off for school. School will be in touch to inform you about the length of our bubble closure ASAP. In the meantime, Reception staff will be uploading four pieces of home learning each day on Google Classroom: one piece of maths work, one piece of literacy work, one piece of topic work and one story time session. Please contact your class teacher via the parents email if you are unsure of your child's login details (eyfsparents@crablane.manchester.sch.uk).
As always please send in pictures of home learning on Google classrooms or to our parents email.
Week Beginning 12.4.21
We have had a fantastic start to the Summer term! On Monday we received a letter from Christopher and Posie asking us for help to find their lost caterpillars so we have been making lost posters and thinking about where they might be hiding! We have been learning all about mini beasts and sharing the facts we already know with all our friends, and labelling the parts of mini beasts. We have also been printing beautiful butterflies in the creative area.
In Maths we have been remembering how to find one more/less, learning about part part whole addition, and also matching numerals to quantities. We have really enjoyed our usual games session with Mr Snell where we have been practicing our throwing and catching on the field. We also visited the forest where we remembered our rules and found some mini beasts! In the mud kitchen we've been making juicy food for the worms!