Year 4L Home Learning

Please look at our 4C Home learning page too as the year 4 team are working together until we can merge our pages together. You will find further support on all subjects on both year group pages.
For any support please email
y4parents@crablane.manchester.sch.uk
Thank you for your massive efforts!
Read this newsletter and spread some happiness.
Website Links for Parent/carers
https://classroomsecrets.co.uk/
https://whiterosemaths.com/resources/
https://www.ruthmiskin.com/en/find-out-more/parents/
If you and your child are working from home and you would like to make contact with Miss Stoker, please use the following email address.
y4parents@crablane.manchester.sch.uk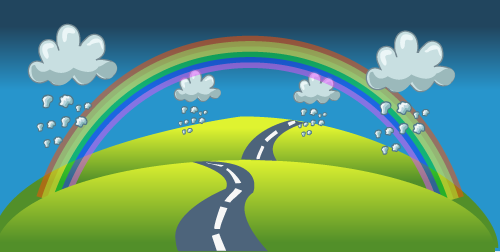 When it rains, look for rainbows, when it's dark look for stars!
Start a new wish jar!
Every time you wish you could do something, go somewhere,treat yourself, see someone you love or invite people to visit you...write it down on a post it note and put it in a jar.
Then when all of this is over, you have a bucket list and you and your loved ones can work through them and complete all of your wishes. You will be even more grateful for the little and lovely things and people you have in your lives. Enjoy watching your jar fill up with magical things to look forward to.
Enjoy.
Home learning
ENGLISH
Class Text: Town by the Sea- Joanne Schwartz, Sydney Smith
Below is the narrative that the author used.
'When I wake up, it goes like this... First I hear the seagulls,
then I hear a dog barking, a car goes by on the shore road, someone slams a door and shouts good morning. And, along the road, Lupins and Queen Anne's lace rustle in the wind.
First thing I see when I look out the window.....is the sea.'
Watch the book being read.
https://www.youtube.com/watch?v=FQm_RvQAVaM
Work with an adult to discuss what the setting must be and discuss how your experience may be at home.
Have a look at my teacher model and then have a go at creating your own ideas. Write your own and include your writing targets. Make sure you write to me and show me your writing.
Teacher Model.
'When I wake up it goes like this....
First I hear the neighbours' dogs barking for their morning walks. I smell the strong aroma of the coffee pot wafting up the stairs, then I hear ravenous geese, with empty stomachs, squawk from the side of the canal.
Across the street, a car engine roars loudly on the shore road, someone dramatically slams a door.
Out of my bedroom window, the first thing I see is rows and rows of houses.. The gentle wind send morning whispers across the town and the daffodils dance in the sunlight ahead of me.
Stretch yourself and add a plural apostrophe and a metaphor!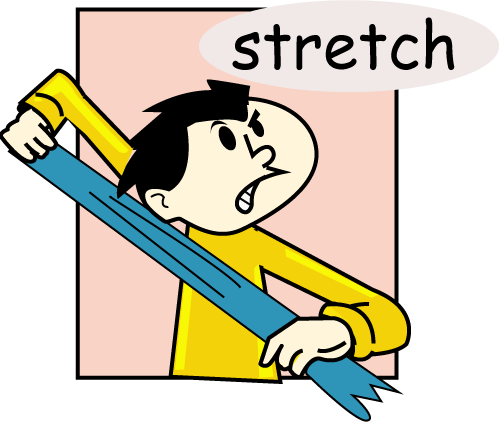 Once you have done that write it up neatly and create a piece of artwork to show your home setting and write your setting on the image.
Learning Challenge: Can I write a piece of dialogue?
Class read- Matilda
In the story, we have been learning about how inappropriate and neglectful Matilda's parents were. I want you to think of some dialogue that could be written between Miss Honey and Mr and Mrs Wormwood.
First of all, draft out your ideas. Write down examples of what they could say to each other. For example;
'Mr Wormwood! I need to talk to you about Matilda!' – (Miss Honey)
'Listen Miss Honey…I don't need you coming here telling me what to do!' –(Mr Wormwood)
Focus on your target
Yellow, Orange, Blue group-
4.9- I can use speech punctuation correctly, including punctuation before I close my speech marks. (NC)
Red, Green-
3.10- I can use inverted commas when someone is speaking or when someone is being spoken to.
Use the speech, speech, description, speech format to write your dialogue. We have done this before in class.
I will model one and use the attached file for guidance.
Please, please send these to me! I will wait eagerly!
Yr4parents@crablane.manchester.sch.uk
TEACHER MODEL- SSDS
'Please can I come in and speak to you about Matilda? I think she is the most remarkable little girl I have ever met!' Miss Honey exclaimed.
'I haven't got time now! Can you not see I am trying to watch my program?' spat Mr Wormwood.
Matilda ran up the stairs feeling utterly dejected.
'I think you need to listen! You can't parent like this!' demanded Miss Honey.
Now you have a go!
When you have completed your activity.....
There is a selection available for free on the World Book Day website and BBC Schools website.
https://www.worldbookday.com/world-of-stories/#fiction
https://www.bbc.co.uk/programmes/articles/5lLPPGClCvFQZ41WVC9rxjm/english
Adding the prefix inter-
The prefix inter- means 'among' or 'between. We can just add it to the front of words without changing their spelling.
Internet ________galactic __________national __________act
Tip- The word Internet is spelt with a capital I.
Write the correct word to match each definition.
a. ____________ between different nations
b._____________ between galaxies
c._____________ a network of computers that communicate with one another
d._____________ to have an effect on someone or something else
This weeks spellings - Ask an adult to help quiz you on them and send me your scores!
y4parents@crablane.manchester.sch.uk
| | | | |
| --- | --- | --- | --- |
| caught | pressure | accident | remember |
| guard | group | thought | experience |
| believe | forwards | extreme | suppose |
Maths
This week, we're looking at fractions. Underneath, there are a series of word problems for you to solve. Think carefully about what the question is asking you before you try and answer.
As usual, challenge yourself! Try a different group's questions, and have a look at the reasoning activities below.
You can also complete Page 8 in your maths booklets. This activity is all about fractions and decimals.
I have put some examples underneath to remind you :)
Find the Booklet here: https://www.twinkl.co.uk/resource/year-4-maths-activity-revision-booklet-t2-m-4764
Maths
Last week in maths we focussed on column addition.
Follow the activities below and email me over your answers.
Yellow group- 2 step problems
Orange and Blue group- Step 9 activities
Red group- Step 7 activities
Green group- Step 2 activities
Alongside this you can complete the maths learning booklet and attempt some challenges!
Enter text...
Challenge yourself below!!
OTHER SUBJECTS
Choose one of the nine activities below to complete with your family.

Complete some pages you need to practise in the Year 4 home learning pack.




You choose what you need to improve on and try your best!

Daily workout at 9am! https://www.youtube.com/channel/UCAxW1XT0iEJo0TYlRfn6rYQ

Daily Science, engineering and computing at 10 am!

https://drchips.weebly.com/
5. French home learning - Open the PDF underneath and click on the files to access the resources.
Last term we completed a lot of learning about the Egyptians.
Have a go at the quiz below at home!